Copyright 2013 American Legion Post 333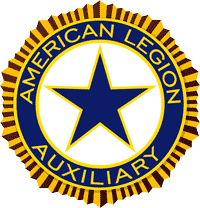 Americanism


We encourage our Junior members to prepare and enter an essay for the Americanism Essay Contest on What Freedom I enjoy the most. Click here for the criteria and forms for the essay contest.
Badger Girls State/Girls Nation


The Girls State Program is one of the most vital projects sponsored by our Unit. Each year we sponsor at least one Sun Prairie High School Junior to attend "Badger" Girls State. Girls State began in 1937 and takes place every summer for more than 25,000 high school girls in 49 states. It gives girls "hands on" experience in state government and targets young women interested in the government process and emphasizes the role of responsible citizenship in good government. As a result of their training in this valuable Auxiliary program, many young women will take responsible positions in business and government. This is just a small part of the Auxiliary's contribution to life in the community and the nation.

Sun Prairie High School Junior "girls" interested in being sponsored by our Unit to attend Badger Girls State should see their counselor at Sun Prairie High School no later than February 28th of each year.

Our first Girl State delegate was Freida Maibaum in 1949. Over 60 Sun Prairie High School girls have attended Girls State since 1949.



Girls State Information


This is a nonpartisan program that teaches young women responsible citizenship and love for God and Country. Since its' inception in 1937, nearly one million young people have had the opportunity to learn firsthand how their state and local government works. The program has grown from a few hundred participants to nearly 20,000 annually. High School girls who have completed their junior year spend an intensive week of study, working together as a self-governing citizen. These young women learn government by actually creating a mythical state through the election of public officials on local, county and state levels and then by carrying out the duties of these respective offices.

Units should make every effort to sponsor eligible young women to participate. The Unit Chairman should inform school districts and individual schools about the benefits of the program, explain the eligibility requirements and distribute information and applications to the schools.

To recruit citizens with the appropriate commitment of participation, Units must make wise selections of delegates, provide them with informative orientations before the session beings, and then give them recognition when they return home. Even though Units may seek financial support from outside the Auxiliary, always remember that it is the ALA that sponsors each participant and it is the ALA that decides who participates.


To see a list of our units Girls State Attendees click here.



Samsung Scholarship


The Samsung Group, an international electronics company, has endowed a scholarship fund of $5 million to be administered by the American Legion.

Eligibility - Student must be a high school junior and a direct descendent (i.e. child, grandchild, great-grandchild or a legally adopted child of a U.S. veteran who served during a period of war). Student must participate in and complete either a BBS or BGS program.

The application form is on our website with a letter of information and instruction from our chairman. One winning application must be forwarded to the American Legion National Headquarters. National winners usually receive a $20,000 scholarship. Each State winner will receive a $1,000 scholarship if he/she is not selected as a national scholarship winner. Click here for the for information.



Girls Nation


Two girls are selected from each Girls State program (with the exception of Hawaii) to attend Girls Nation. They meet for a week in Washington D.C., where they run for political office, campaign for the passage of legislation and possibly meet with state representatives and senators. Capping off the week is a meeting with the President at the White House.

Resources:

•
American Legion Auxiliary Girls State Facebook Page/AmericanLegionAuxiliaryGirlsState
•
American Legion Auxiliary Girls Nation Facebook Page/ALAGirlsNation
Children and Youth


Our Unit recognizes local kids by nominating them for the Youth Hero/Good Deed Awards.
Education


Our Unit believes that investing time and money into educating our youth is the best investment we can make to America's future. Therefore, our Unit provides scholarships to our Junior members who attend Sun Prairie High School. If our Unit does not have an eligible graduating senior we make the scholarship available to any girl graduating from Sun Prairie High School that year. For information on this scholarship or to obtain a scholarship form please contact us.

To see a list of our scholarship awardees click here.

Both the Wisconsin Auxiliary and the National Auxiliary also have numerous scholarships available. Information on these scholarships can be found on their websites
Youth Hero Award Recipient Kyle Les w/ his parents Gloria and Scott and Charlene Pulham