Copyright 2013 American Legion Post 333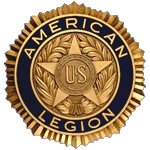 Americanism


Our Post's Americanism program is designed to inspire, recognize and perpetuate responsible citizenship through sponsorship of flags on Main Street and other areas, sponsorship of Badger Boys State, Graves Registration, Post Everlasting, County Government Days, School Awards, Oratorical Contests, Legionnaire of the Year, participating in State Convention and Flag Disposal. We create opportunities to do this through our activities within our community.
Children and Youth

One of our Post's core values is to care for our children and youth and to work with organizations that care for our youth such as the American Legion Baseball, scholarships, athletic awards, sponsorship of our children's Christmas Party, Community Parades, Boy Scouts, Sons of the American Legion, and providing honor guards for local schools sporting events to name a few.


Cummunity Service Programs


Our Post recognizes that the community is an important part of our American way of life. American Legion Post 333 is a continuing and vital member of the Sun Prairie Community and has been since 1924. We work with and in the community to improve life for our active duty military and their families and our veterans and their families.

Education Programs


Our Post believes that investing time and money into educating our youth is the best investment we can make to America's future. We do this by providing educational services to groups throughout the community and by providing awards and scholarships to students of all our area schools.

Legislative


The American Legion at all levels including local, State and National acts as advocates to keep veterans' issues in front of our local, state and federal officials.


National Security


Our Post supports and sponsors programs that promote national security including the Legion's Community Blood Drive, Police Officer of the Year, Firefighter of the Year, And EMT of the Year.
Veterans Affairs and Rehabilitation Program

Our Post sponsors and participates in programs and services that assist and enhance the lives of veterans and their families including providing Firing Squads for funerals, American Legion Memorial Park, Veterans Home at King, Camp American Legion, VA Hospital, ROTC Awards, Post Everlasting, Memorial Day and Veterans Day Services to mention a few.