Copyright 2013 American Legion Post 333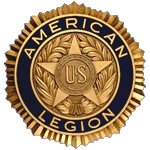 Carl Conrad Blood Mobile
American Legion Post 333 has been sponsoring blood drives since July 1990. We've helped collect a total of 4,972 pints of blood since that time. Think how many lives we've touched in those years. How many of you or a family member have received a blood transfusions?
.
If you are not a blood donor please consider donating. Don't assume you're not eligible because of some medications you're taking. Check with the Red Cross at 227-1357 or read up about donor eligibility at https://www.givelife.org.

The blood drives are funded by the Carl Conrad Memorial Fund and the generous donation of many Auxiliary members who bring treats for the canteen.

Please check the activites calender for the date and time of the next blood drive.